(I found this funny post I published a long time ago on Stephanie's blog
http://poissonaivy.blogspot.com/
and thought it would be a good idea to share it in english)
Today I'm going to tell you a true story. Something that happened to me the other day while I was walking my mum in the park.

"Mummy, we go this way!"
There was a little tree called "Bonsai", only a bit taller than me. It was weird and I was a bit scared.

"You, my Bonsai friend, I don't trust you!"
Then we went and settled under a tree so I could have my bottle and eat flowers. I was feeling much better.

"That's the good life, the parks and the sun!"
But all of a sudden, something strange happened, birds where singing very loudly and flowers were dancing in circle around me!!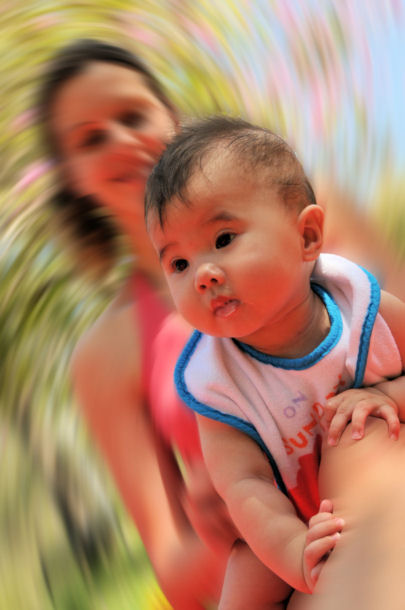 "Something really weird is happening!?"
When everything calmed down, I was... different. I was feeling closer to nature and plants.

"In fact, I'm all green now!"
What a relief... when we left, everything was back to normal... almost...

"Daddy says that having green thumbs means loving nature."
Signed: Poisson Ai-Vy